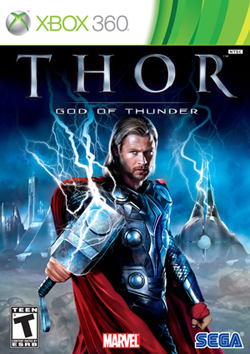 Starting in March 2010 and concluding in October of that same year, I was an Environment Artist on Thor: God of Thunder. This was a movie tie-in developed by Liquid Entertainment, and published by Sega and Marvel.
As an environment artist on the project, I made everything from props to entire playable sections of a few of the games many visually diverse planets.
We used 3D Studio Max and Zbrush to make our assets, and Unreal 3 to construct our worlds and shaders.